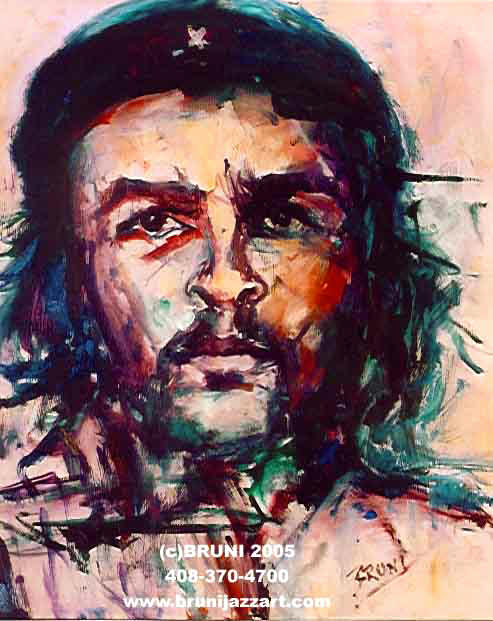 In honor of his death almost 40 years ago, I offer this post to the legend of Che Guevara. The Cuban website,
Adelante On-Line, had a nice article about Che
, his accomplishments, and what he still means to thousands of people around the world. Che Guevara was killed in Bolivia on October 8, 1968 by U.S. backed Bolivian agents. He was attempting to continue the spread of the Bolivarian Revolution throughout South America. This legacy is largely continued today in both Cuba and Venezuela, and is threatening to grow even larger with changes in countries like Bolivia, Ecuador, and Paraguay. We can only hope that Mexico becomes part of this heritage as well. Here are some quotes from the article:
"Physician and combatant extraordinaire, he is a legend for many, a saint in the Bolivian mountains and the paradigm for revolutionary and rebel fighter, whose ideas live on indefatigably after his death."
"The US intelligence services and the Bolivian Army could not imagine in 1967 that the Argentine-Cuban Ernest Guevara de la Serna would come to symbolize critical thinking, struggle and dignity for a great part of humanity."
He truly was one of the last of a now uncommon breed - the revolutionary. Nobody has since put his or her life on the line in defense of the common man like Che Guevara once did. Cheers to Che, and may his spirit live on!