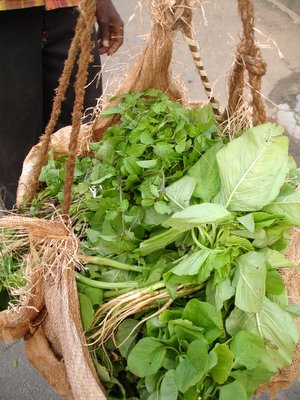 Had this passed on through a Public Health listserv:

In another example of the FDA prioritizing industry interests over consumer safety, the agency recently announced that it will allow fresh spinach and iceberg lettuce to be treated with ionizing radiation. What's worse, consumers may find it impossible to avoid irradiated greens if the FDA also succeeds in eliminating labeling requirements.
Ask Congress to step in and protect consumers
.
Irradiation is an impractical, ineffective and very expensive technology. Very little testing has been conducted on the safety and wholesomeness of irradiated vegetables, and from the small amount of research that exists, we know treating lettuce or spinach with the equivalent of tens of millions of chest X-rays can ruin its flavor, odor, texture, color, and nutritional value.

Allowing spinach and lettuce to be irradiated simply masks unsafe production practices, while supplying lower quality, less nutritious and potentially hazardous food. Ask Congress to step in and protect consumers.

foodandwaterwatch.org